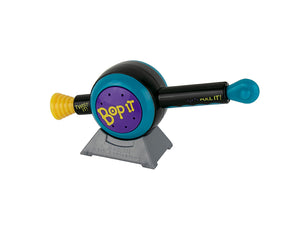 Your favorite 90s reflex game, now sized to fit in the palm of your hand! 
Switch it on and follow the commands to bop it, twist it, or pull it. Can you keep up as the pace moves faster and faster? 
Classic fun becomes a take-anywhere reflex challenge with the World's Smallest Bop It.