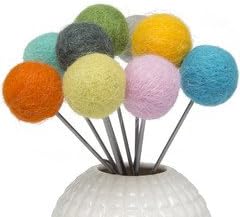 These adorable wool pom pom's are a fun and modern alternative to the traditional fake flowers. 
Use the Blomma's in your flower vases for those times that you don't have fresh flowers but you still want your vase to look colorful and happy. 
Each Blomma Pom is 1.18" in diameter and 7" tall.


Colors are chosen at random.