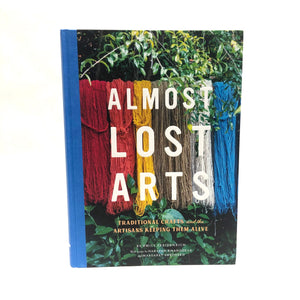 In this book, you'll meet more than twenty artisans who have devoted their lives to honoring traditional techniques and to creating something useful and beautiful every day.
In-depth profiles of the artisans illuminate the philosophies and histories behind their work. Gorgeous photographs transport you to studios from Oaxaca to Kyoto and from Milan to Tennessee. Two essays explore the challenges and rewards of engaging deeply with tradition.
This book is a tribute to human ingenuity and a celebration of tactile beauty. Whether you appreciate beautiful craftsmanship or are a maker yourself, you'll find inspiration and hope in these pages.